Cooper Roller Bearings Co Ltd NORFOLK, United Kingdom

Cooper Roller Bearings Co Ltd is a private company categorized under Industrial Furnace Manufacturers and located in King's Lynn, United Kingdom. Current estimates show this company has an annual revenue of $29,477,775 and employs a staff of approximately 291. Companies like Cooper Roller Bearings Co Ltd usually offer: Used Industrial Furnaces, Industrial Drying Ovens, Industrial Conveyor Ovens, Industrial Pizza Ovens and Industrial Bakery Oven.

unselect all/select all
You have 0 products selected
marine propulsion bearing
Send enquiry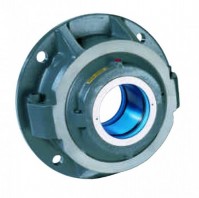 Z-Line marine propulsion bearing gives fleet operators many advantages over traditional marine bearings. Cooper also offers a very effective bulkhead sealing solution for bulkheads unable to support bearing weight.